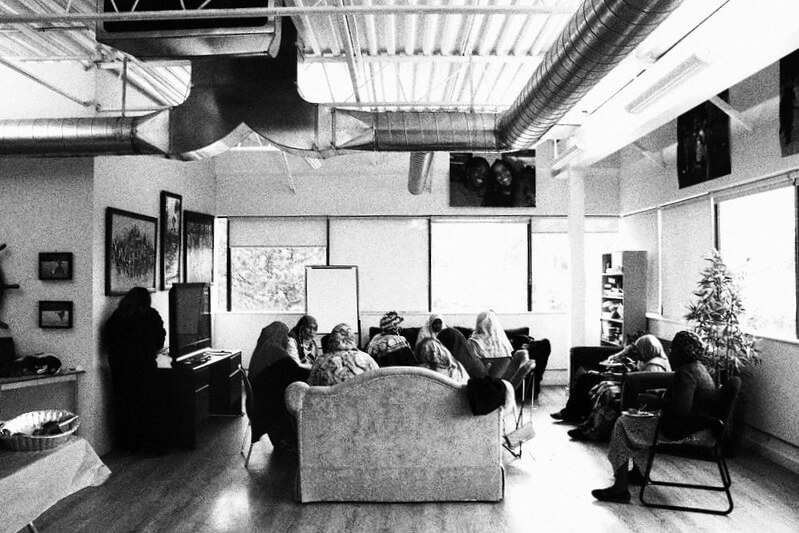 Coffee and Conversation
This program allows participants in the community to gather and talk about various topics important to them and foster a sense of belonging. Various community partners and agencies are invited to these conversations to add more insight and expertise on certain topics.
Fitness
This is a drop-in program for females who are interested in healthy active living. A fitness instructor will guide participants through a series of fitness activities and exercises and ladies have an opportunity to interact with one another.
English Conversation Circles
This provides a free opportunity for moms to learn conversational English in a safe space with other moms like them. This has been a rewarding experience for moms as they build confidence and can better support their kids and youth who are in school. 
Sewing Classes
This program fosters community and learning through sewing. Individuals of all levels are encouraged to join. In this program, basic sewing skills to more advanced skills are taught weekly. Registration is recommended. Over 30 moms are learning to sew in a section of the A4C safe space. We have sewing machines at the hub that are accessible to the moms for them to train how to sew. This project is slowly transforming into a social enterprise so that moms can earn an income from projects further boosting their confidence and self-worth.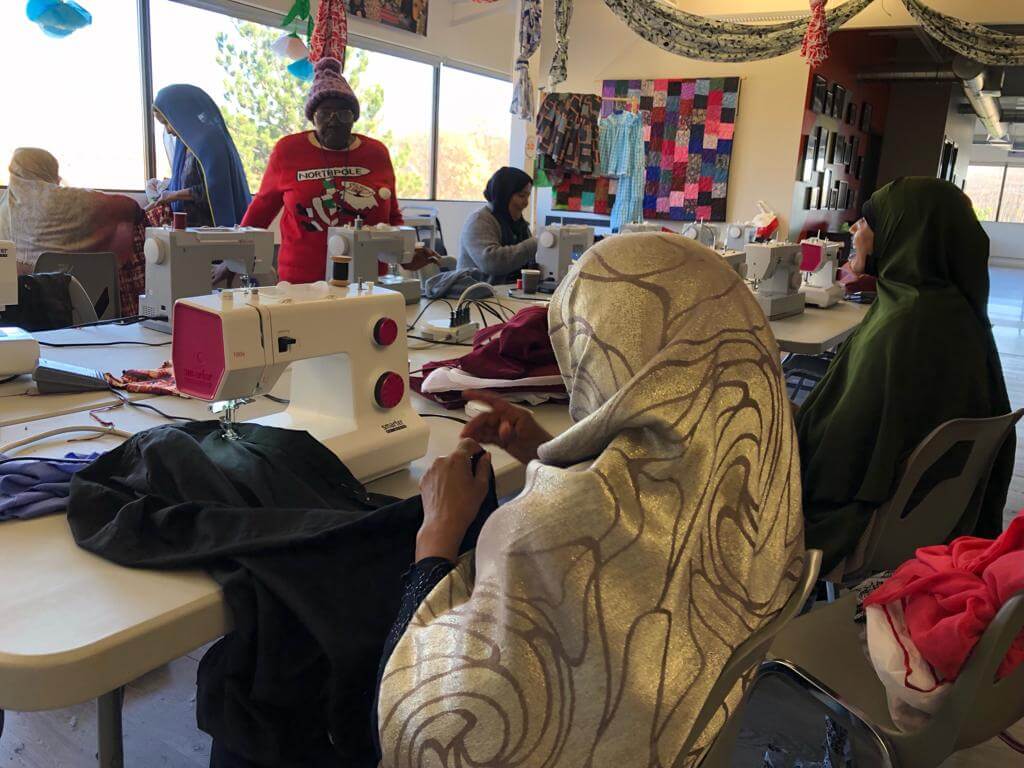 Cultural Parties
This is an event that occurs throughout the year where families come together to have fun and get some bonding time. Each event has a different theme and activity associated with it.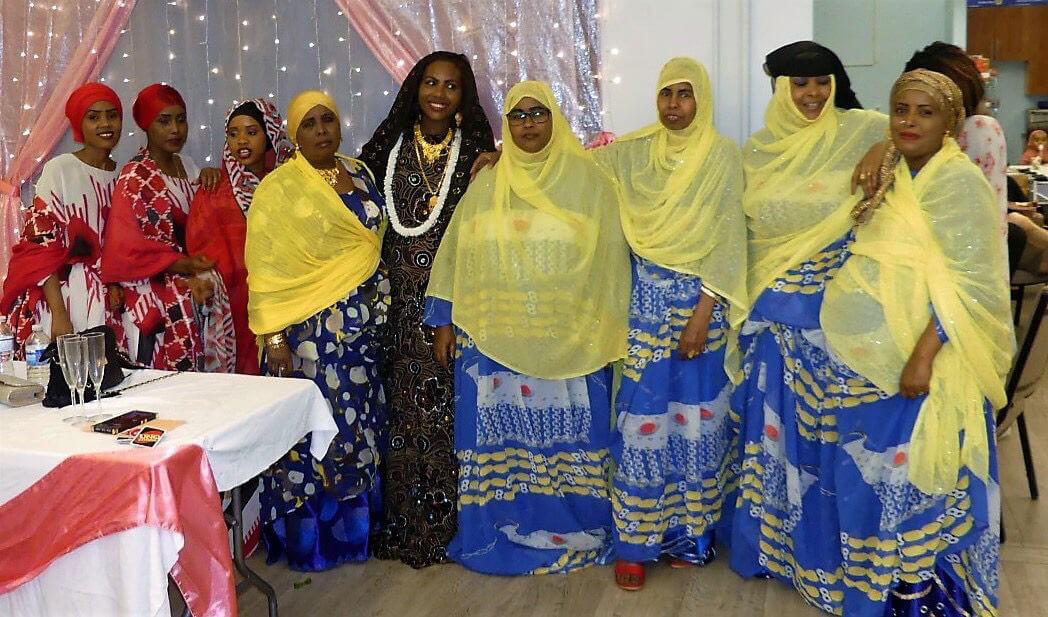 Swimming
In partnership with the University of Waterloo, swimming lessons are being offered to mothers and their daughters to teach them a valuable life skill and provide a fun and welcoming environment to learn. Registration is required.
Computer Literacy Classes
This equips the participants with an opportunity to learn skills in a safe and judgment-free zone environment that will enable them to go back to school, work, start businesses and thrive in this modern tech-driven world.